OUR CLASSES
Class Descriptions
Portland Dance Center offers a wide variety of dance classes so that every student has the opportunity to enjoy a well-rounded dance education. If you have questions about a class, or need help choosing the right classes for your child, please contact PDC today!
Acrobatics
This class incorporates mat gymnastics into dance. Students learn tumbling passes which they can use to highlight dance moves.
Ballet
Ballet is the foundation of all other forms of dance and a must for serious dancers. Students learn classical positions, barre work, center floor, leaps and turns.
Flexibility/Conditioning
A strength and conditioning class which also includes turns. This class will make you sweat!
Hip Hop
Hip Hop is a high-energy class that highlights popular dance steps seen in current music videos. Music and choreography are age appropriate.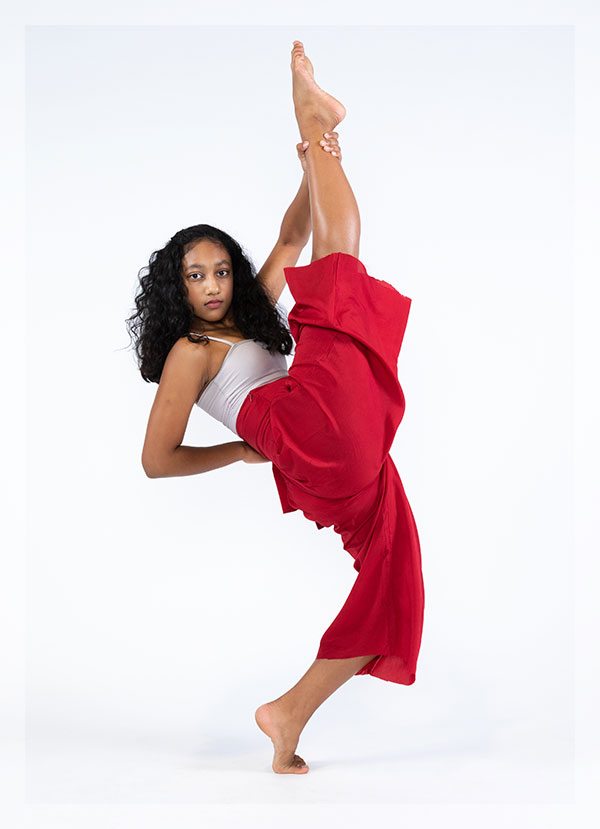 Jazz
Jazz class features the latest dance moves and across-thefloor work including kicks, turns, leaps, and dance routines.
Jumps and Turns
This class is for dancers with at least two years of experience who want to improve balance for multiple turns as well as add strength and height to their jumps.
Modern/Lyrical
Modern dance is the name for a modern concert dance genre. It is not a specific dance technique, but a collection of methods developed from modern and post-modern dance and can take on many forms. Lyrical dance is a wonderful combination of basic Jazz and Ballet, where students learn to stretch or snap movements and interpret the music in choreography.
Tap
Tap is a lively, fun dance making rhythm with your feet. Excellent for coordination and fun for all ages.
Tiny Tots
Children (ages 3-4) are given a fun introduction to the basics of dance. This program provides a solid foundation for future success in ballet, jazz, tap, and other styles. Ballet and tap shoes along with a small bag are required for this class.
Pre-Ballet/Tap
Open to ages 4-5, young students experience the joy of dance in our most popular Combination class. We use lots of props and fun songs to peak their interest. Ballet and tap shoes, along with a small bag, are required for this class.
Not Sure What to Wear to Class?
Our Dress Code details the dancewear and shoe requirements for each class, along with recommendations of where to purchase them.

Ready to Dance?
Portland Dance Center offers safe and convenient class registration online using the Jackrabbit Dance Studio Management Software. Simply click here to begin registration now.