Miss Claire was born and raised in Central California and began dancing when she was 3 years old at Cynthia Merrill School of Performing Arts (now California Arts Academy). She spent a grand total of 12 years at CMSPA, training in ballet, tap, jazz, acrobatics, ballroom, Irish Step, modern, acting, and vocal training. She also trained in jazz for two years at Northwest Dance Studio. Claire began student teaching at the age of 15, and by 17 she was instructing classes on her own.

After graduating from high school, Claire moved to the gorgeous city of Santa Barbara. It wasn't long after her move that she obtained positions teaching for Goleta Unified School District's creative arts program, and Dance Unlimited under the direction of the incomparable and amazing Lisa Walsh. Over the next several years, she appeared in several productions with the Santa Barbara Civic Light Opera, Musical Theater of Santa Barbara, and Ensemble Theater Company. During the summers, she worked as the choreographer for the Young Actor's Workshop under the direction of the multitalented and super hilarious Druyan Byrne. In 2003, she founded Santa Barbara School of Dance Arts (S.O.D.A.) and began coaching competitive teams for the first time.
In 2005, Claire moved to Portland with her family and began teaching at Portland Dance Center which she purchased a year later. Claire's choreography credits include Spotlight Dance Cup's Outstanding Entertainment Award, Outstanding Showmanship Award, Sensational Staging Award, Outstanding Overall Performance Award; American Dance Awards' Highest Scoring Choreography Award, Dare to be Different judge's award, Creative Concept judge's award; Starpower's Judge's Choice for Outstanding Choreography; A Dance Xtraordinaire's judge's choice award for Best Technical Performance (3 times), and Studio Sportsmanship Award. She is the very proud coach of American Dance Award's Junior Dancer of the Year and Senior Dancer of the Year as well as many runners up for these titles; Spotlight Dance Cup's National Dance Down Winner, National Teen Finalist and Emerald Overall Winner; many Hollywood Connection scholarship recipients, and countless Top 10 Overall soloists and groups. In 2009, she began coaching the Sunset High School Dance Team, who placed second at State Championships in 2013.
Claire finds herself humbled and amazed at the great dancers and teachers she gets to work with everyday. She thanks her husband for his unfailing love, support, and patience. She could not do this without him! Claire thinks everyone can master dance and finds the utmost joy in helping her students discover that fact!

Bethany Small
Studio Manager
Cartwheel-er extraordinaire, Miss Bethany grew up in the performing arts, taking her first ballet class at 4. Her love of being on stage led her to musical theatre, which led her to classical music performance. She received a BA in Music Performance from HSU in California, and performs in local choirs and musical productions in Portland. She is super excited to be a part of the PDC family!
Cate Greyjoy
Instructor (Ballet, Pointe, Acro)
Miss Cate began her dance training at age six, exploring various styles of dance, including tap, jazz, and ballet. At eight she decided to focus solely on ballet, studying under Stuart Carroll and Sharon Newton of Capitol Ballet Center, and later joined Capitol Ballet Company as a principle artist. After many years juggling dance and academics, Cate earned her degree from University of California, Berkeley in Classical Civilizations and Dance and Performance Studies in 2011.
While in Berkeley, Cate danced with Berkeley Ballet Theatre and Berkeley Dance Project, participating in various modern and contemporary works and furthering her knowledge and understanding of classical ballet technique. Cate made her debut as a choreographer in Berkeley with Icarus, a pas de deux that blended her studies of Greek mythology and contemporary dance. Upon graduation, Cate was invited to attend New York University's graduate dance program at Tisch School of the Arts, where she earned her MFA in Dance in 2014.
While in New York, Cate had the honor of mentoring under Jolinda Menendez, former principle ballerina with the Berlin Ballet and American Ballet Theatre, with whom she participated in a pedagogical study of classical ballet in conjunction with Pamela Pietro and the Future Dancers and Dancemakers Project. In 2013 Cate joined Second Avenue Dance Company, where she danced under the direction of Giada Ferrone, and appeared in pieces by James Martin, Charlotte Boye-Christensen, Everett Johnson, and Alexa Valentine. Cate continued to create work as a choreographer in New York City, where she presented several solo works and a contemporary pas de deux featuring dancers from Hubbard Street Dance Chicago. Since graduating, Cate has taught at numerous dance schools across the country, and is thrilled to teach ballet and pointe at Portland Dance Center.
Tino Nozaki
Instructor (Hip Hop, Modern/Lyrical)
Teacher Tino is a Dance Educator based in Portland, Oregon, specializing in Hip Hop, Contemporary, and overall technique for all ages and levels. He is originally from the beautiful island of Oahu, Hawaii, where he started his foundations of Street Funk and Jazz training, while also being under the mentorship of Deanna Luster (Diamond Head Theatre) in overall technique and Broadway Jazz. Several years after moving to Oregon, he started to further his study in Hip Hop under the mentorship of Patricia "Mz. Triche" Sylvester. Since 2009, Tino has taught for Portland Community College at the Rock Creek campus - He currently leads the development of the Dance program as the sole Multi-Year Contract educator in the PE/Dance department.
In 2017, Tino became a Certified Educator with Youth Protection Advocates in Dance (YPAD, www.ypad4change.org), a non-profit organization dedicated to ending the exploitation of kids in dance. As a YPAD Dance Ambassador, his role in the dance community is described by YPAD as follows: "These educators are not only powerful surrogates for the YPAD message, but they also live it out every day through their YPAD intentional teaching by going beyond the moves and using their words, actions, influence and artistic choices to nurture healthy self-esteem and identity in children and teens."
Tino's other credits include the following: iN.GAUGE Dance Company, Artistic Director (2008-2015); Legacy Dance Project, Artistic Director (2016-present); Commissioned works presented internationally in Scotland by Krayon Kids of Oregon City (2011); Choreography and appearance in Giano's "Beautiful World" music video (2009); and various works presented at Dance Coalition of Oregon's Blue Sky Choreographer's Showcase (2009, 2010).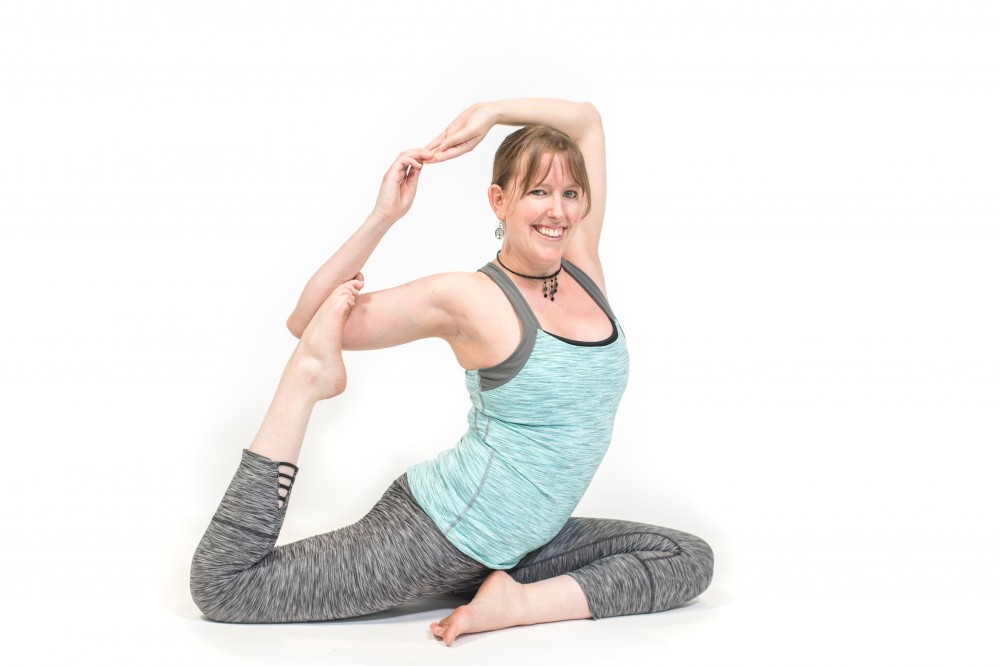 Parker Gibson
Instructor (Tiny Tots, Pre Ballet Tap, Kinder Jazz/Hip Hop)
Parker is originally from Southern California, where her love of dance began at an early age. She started dancing at the age of 6, and has been in hooked ever since. She is trained in ballet, tap, jazz, modern, and hip hop; and her passion is working with beginning younger dancers and guiding them through early technique.
In college, Miss Parker studied not only dance, but also theatre and voice, and she has performed extensively as a Musical Theatre dancer/singer. Some of her regional theatre company credits include roles in Evita, American Idiot, Peter Pan, Crazy for You, Annie, 12th Night, Gypsy, Pinnochio, Joseph and the Amazing Technicolor Dreamcoat, The Music Man, Alladin, Greese, and The Sound of Music.
Parker's love for movement extends beyond the performance world. She is a certified yoga instructor, and is an avid hoola hooper. She loves teaching movement to students of all ages, and she's very excited to be a part of the PDC family!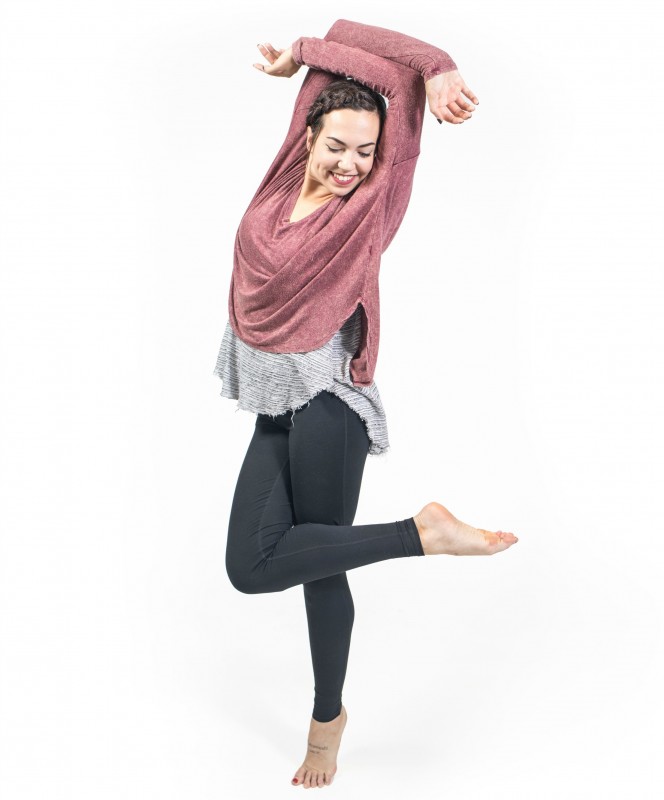 Sarah Vanetti
Instructor (Technique, Lyrical, Improv, Ballet, Tiny Tots)
Miss Sarah began her dance training at the age of three in the small town of Boulder City, Nevada. Her home studio of Dance Etc. trained her in the styles of Ballet, Tap, Jazz, Hip Hop and Musical Theater.
When she reached high school, Sarah attended Las Vegas Academy of Performing Arts as a Dance major. Here she learned various forms of Modern such as Graham and Limon. The Academy was also the place that opened her artistry into Contemporary dance and Improvisation. After graduation, she was hired as a teacher at Dance Etc. teaching various styles, but focusing on Lyrical and Improvisation.
In early 2014, Sarah was hired as a Parade Performer for Disneyland Resort in Anaheim, California. For four years she was cast in several parades and had a blast performing down Main Street, USA. During her time in Southern California, she never stopped teaching and was given many opportunities to guest choreograph for various teams and performers.
In the summer of 2017, Miss Sarah and her fiance decided to make the move to their favorite city of Portland, OR. She is very excited to be here in the Pacific Northwest teaching Portland's best!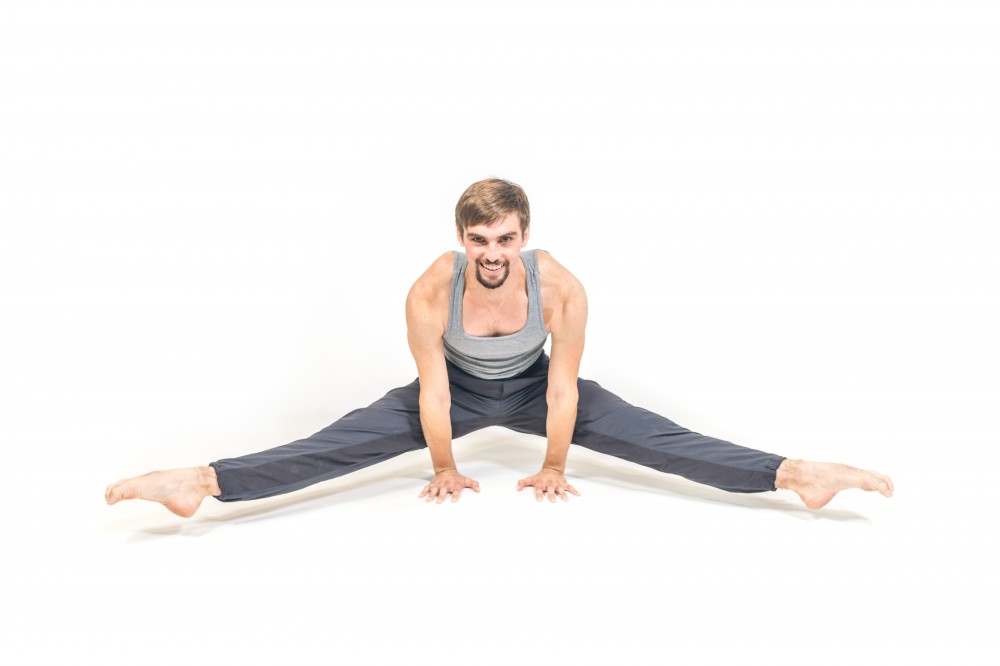 Micah Chernak
Instructor (Acrobatics)
Mr. Micah recently earned his Master's of Fine Arts in Dance form the University of Arizona and also holds a BFA in Ballet and a BA in Literary Analysis from Friends University in Wichita Kansas. While at university, Micah studied with world-renowned instructors, and was an active participant in staging new works, and in exploring artistic partnerships throughout his community.
Micah has worked all over the country dancing and touring with such companies as Cincinnati Ballet, Minnesota Dance Theater, Ballet Tuscon, and Twin Cities Ballet of Minnesota. He has also received critical acclaim for his choreography and instruction in Ballet, Acrobatics, and Contemporary.
Growing up a gymnist, teaches gymnastics at the Junior Olympic level across the U.S.